Gasworks Residency Feedback Event
in collaboration with Gasworks Residency, London
with Fazal Rizvi
May 13, 2015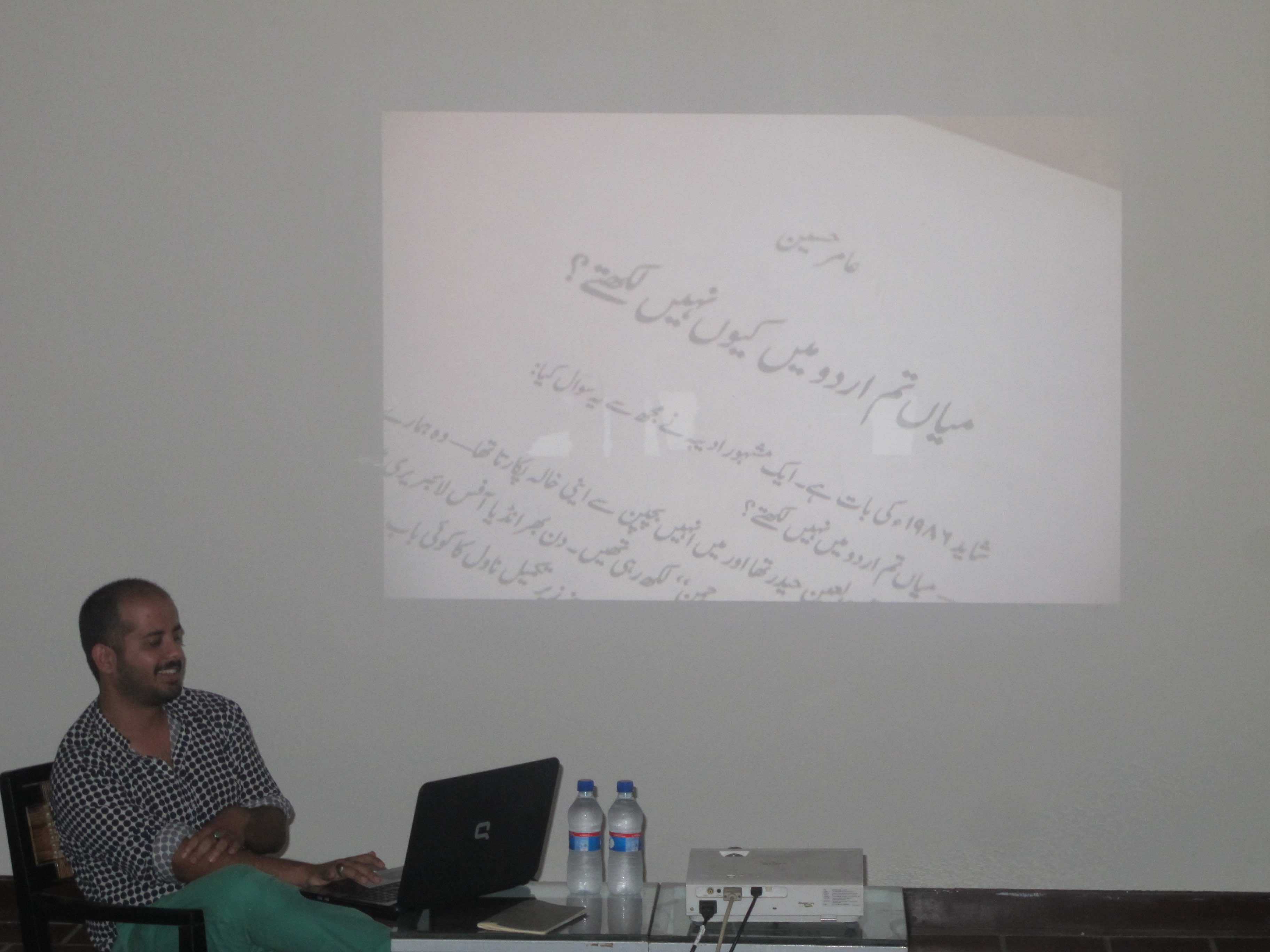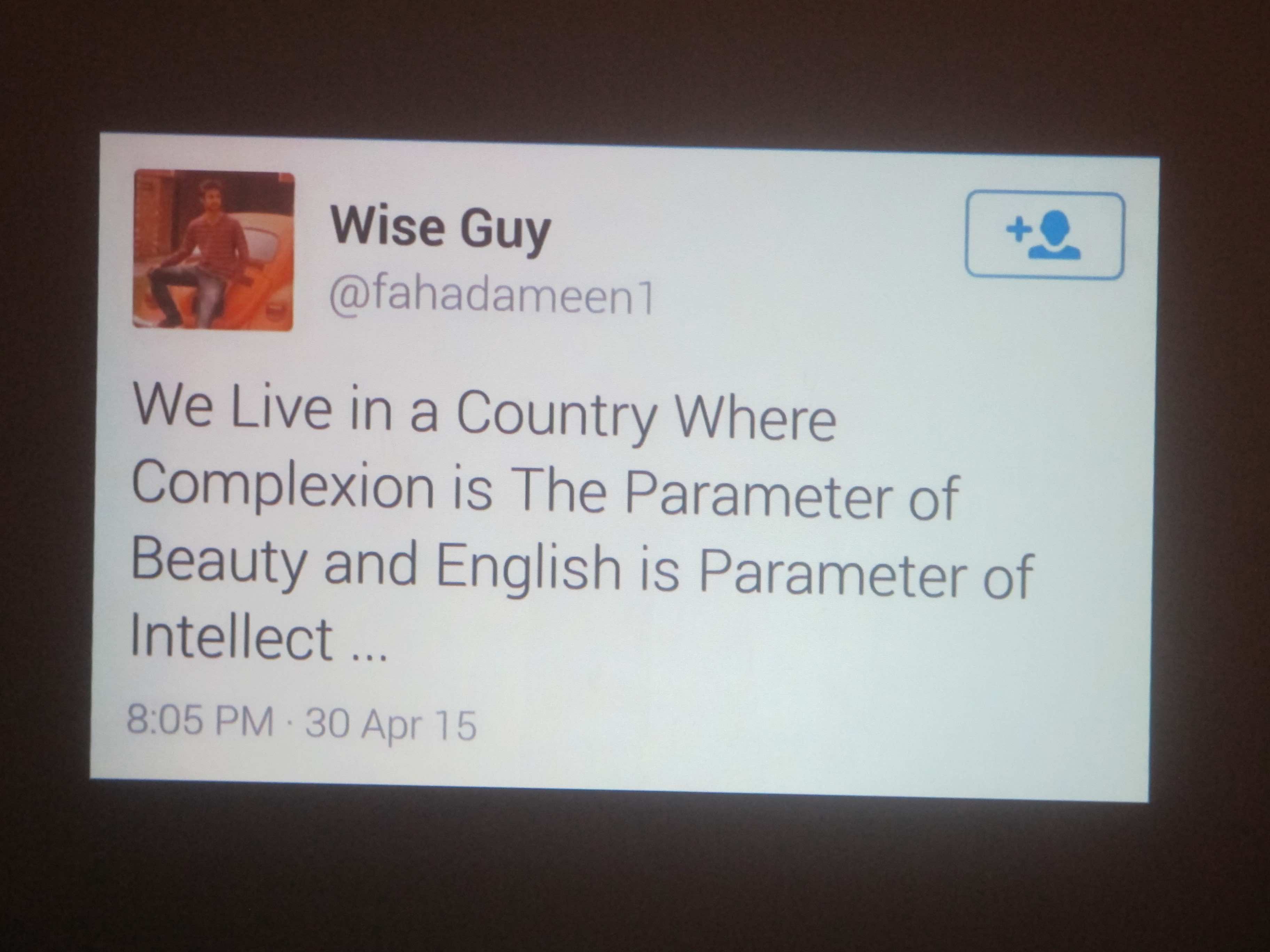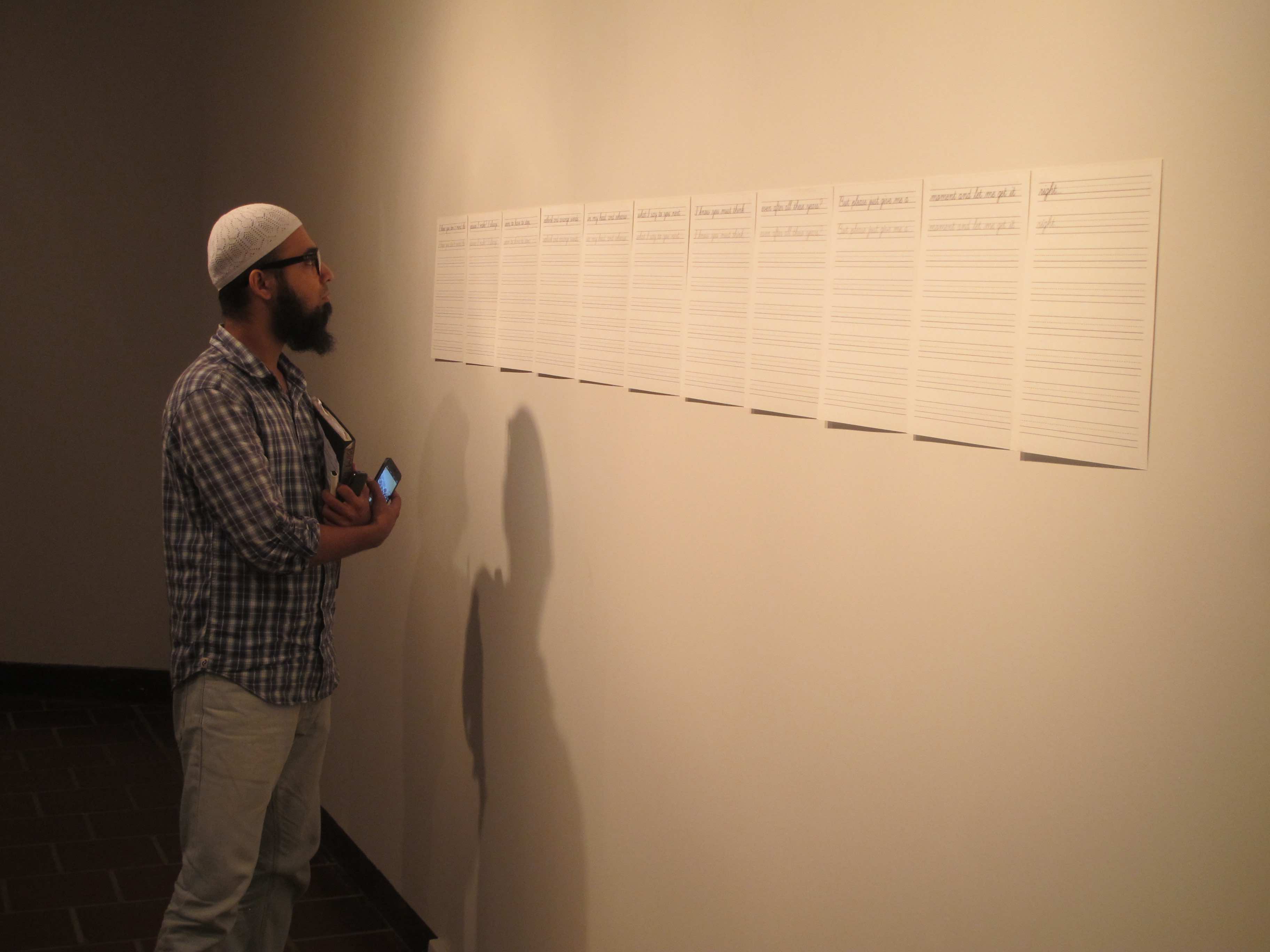 Fazal Rizvi was the 2014 resident artist at The Gasworks Residency in London. The Gasworks Residency in London is funded by The British Council and The Charles Wallace Pakistan Trust and supported by Vasl Artists' Collective.
Fazal Rizvi shared his work and experiences from The Gasworks Residency in May 2015 at the Indus Valley School of Art & Architecture's Gallery.
Fazal showed a selection of images from his residency studio and his continuing work in London. Exploring the connotations of the term a 'second generation immigrant', Fazal showed a number of Internet memes and gifs that had overtly comical themes. By imposing text upon these images, he highlighted issues of cross-cultural identities.