Out of Sight
Vasl-KKAF Research Grant 2019
Diversity | Adversity, Taaza Tareen 11
Grant winner, Hamid Ali Hanbhi
April 2019
Hamid Ali Hanbhi is the recent recipient of the Vasl- KKAF Research Grant, 2019. Hamid Ali is a visual artist who currently resides in Lahore, Pakistan. He is a multidisciplinary artist who graduated in 2016 from the renowned university, National College of Arts, Lahore. Hamid Ali was even a resident artist for Vasl's 11th Taaza Tareen residency, Diversity | Adversity.
The Research Grant of 2019 is comprised of 5 members, Asma Mundrawala, Khurram Kasim, Munawer Ali Syed, Sameera Raja and Seher Naveed.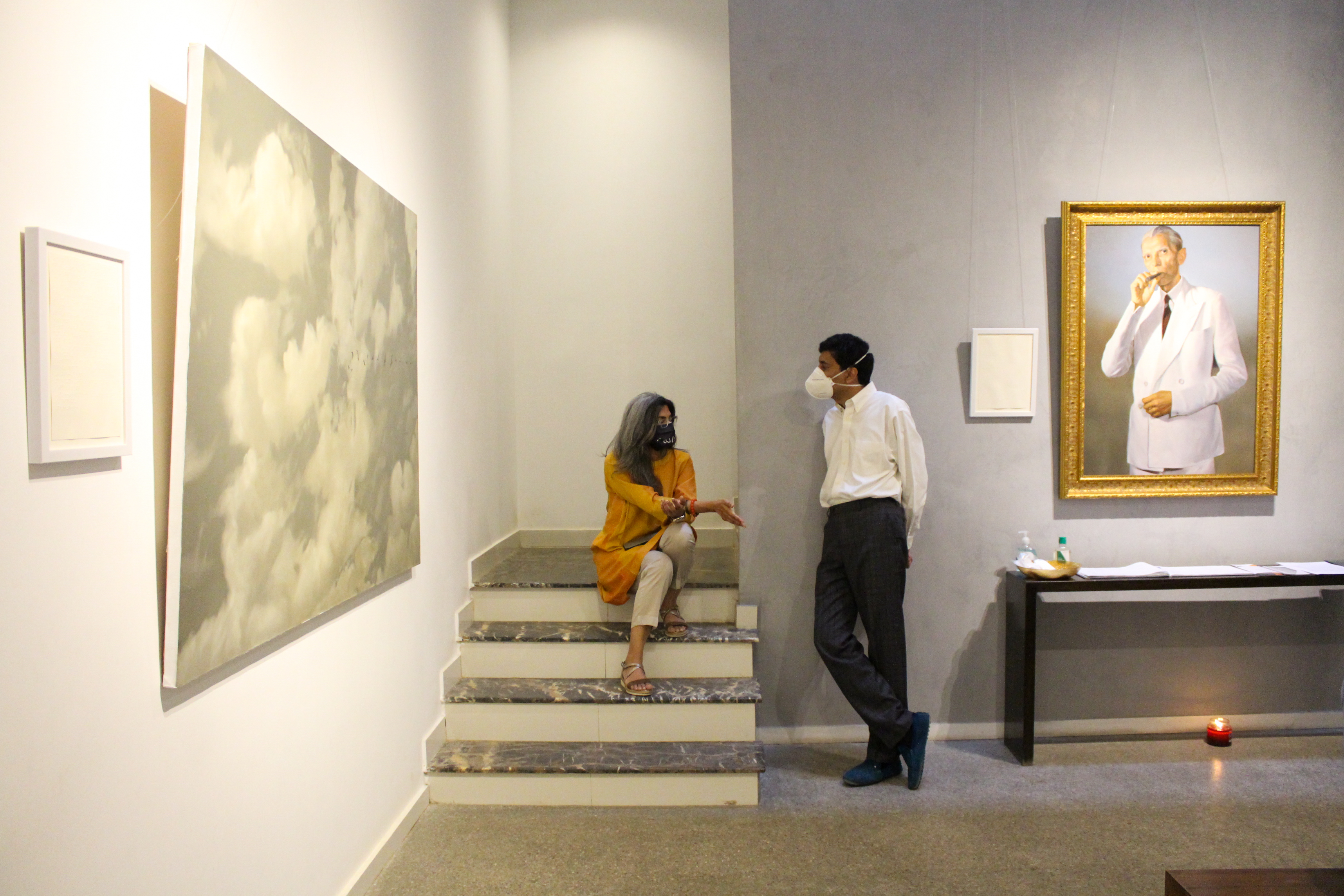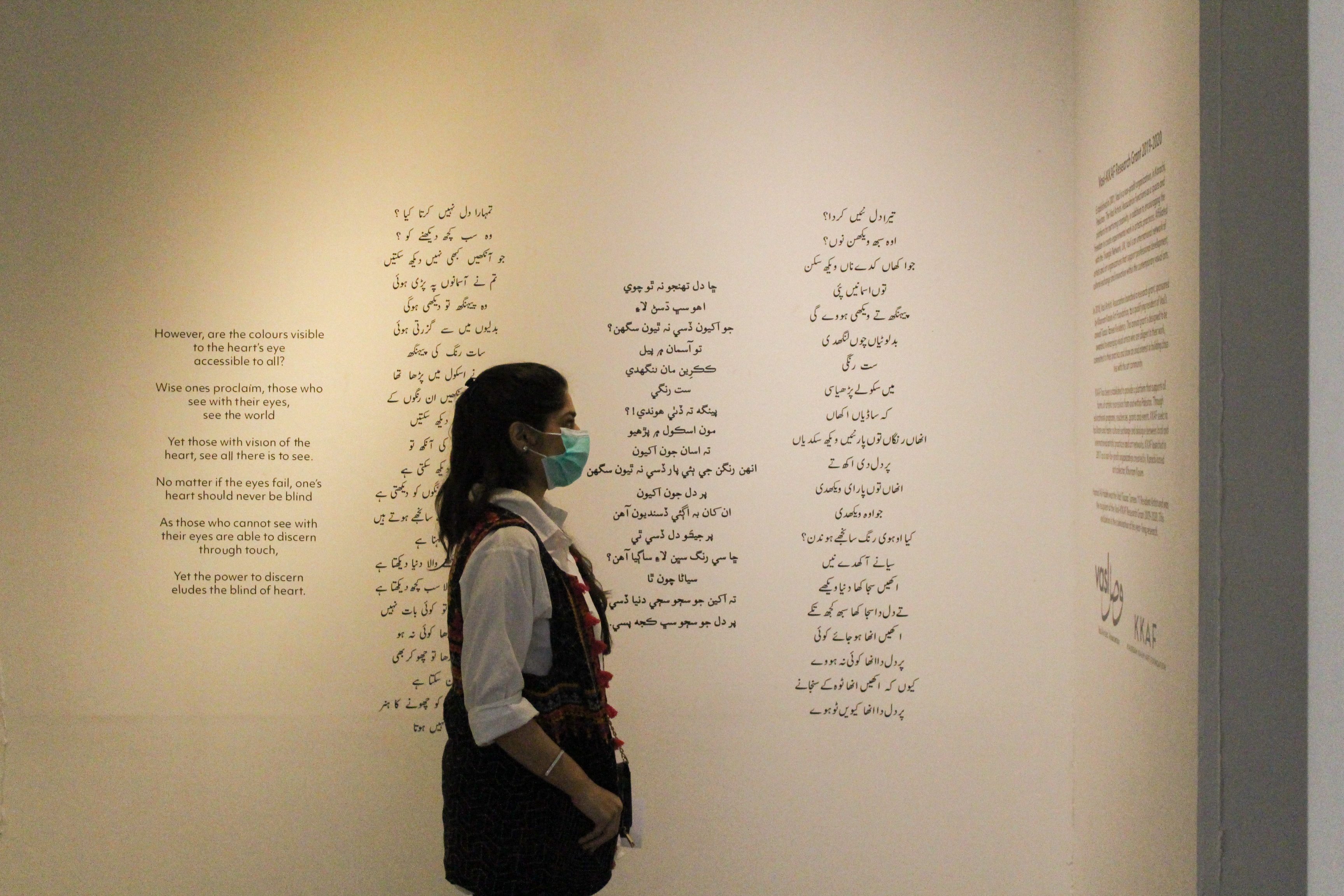 This work by Hamid Ali Hanbhi is a series of diptychs and walking canes, casted in surma. While one panel of the diptych consists of drawings and paintings in graphite and oil, the other panel is a description of the art work in braille; suggesting that sightlessness can present alternate ways of perception.
The series of walking canes are cast in surma, a traditional eyeliner made from specially processed kohl stone dust, usually associated with clarity of vision and enhancement of eyes. While the diptychs address blindness, in concrete, comprehensible terms with braille, the canes are allusive metaphors, addressing sightlessness through abstraction. Both approaches have the power, however transient, to alter one's perception. With as fluid and mysterious a subject as art, Hamid forges or redefines awareness – from primeval sight to a deeper understanding of vision. 
About Hamid:
Hamid Ali Hanbhi is a visual artist who currently resides in Lahore, Pakistan. Originally from Jacobabad, Sindh, he graduated with a distinction from the National College of Arts in 2016. He started his career by painting billboards/truck art at ideal arts in Jacobabad. Hanbhi is a multidisciplinary artist who has had numerous exhibitions since graduating. Most notable being at Canvas Gallery; Karachi, Taseer Art Gallery; Lahore, O Art Space; Lahore, Karachi Biennale 2017 and a project with Imago Mundi Publication. He also conducted workshops for the Lahore Biennale. Hamid was an artist in Residence for Vasl Taaza Tareen 11 "Diversity | Adversity 2019" in Karachi, and Art for snow leopard conservation in hopper valley in Gilgit valley Baltistan affiliated with Gallery 6 Islamabad. Hanbhi currently works at the same R.M Naeem studio as a teacher.