Maurizio Boscheri
Public Event & Mural Painting
August 2016
in collaboration with the Consulate d'Italia & Civil Aviation Authority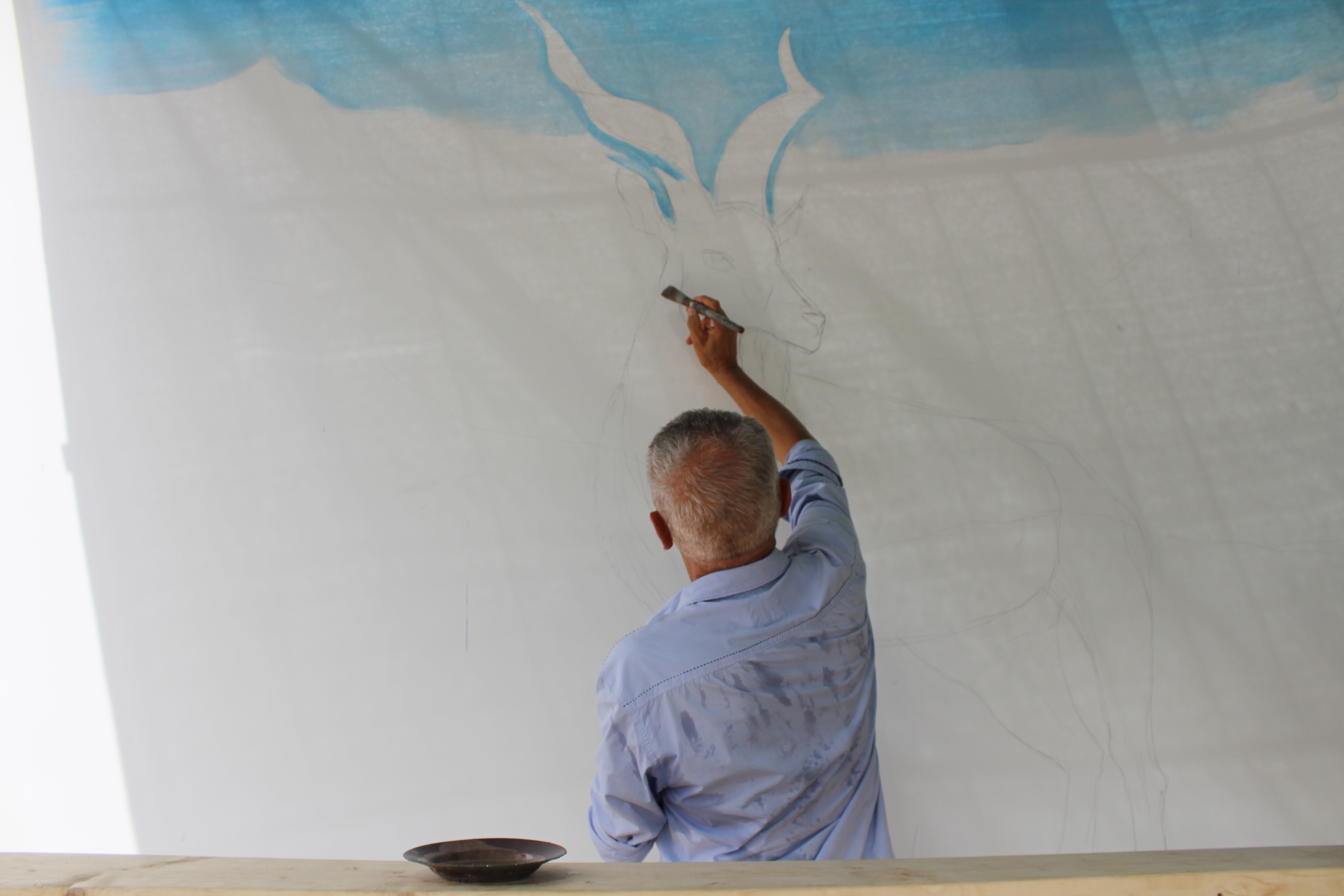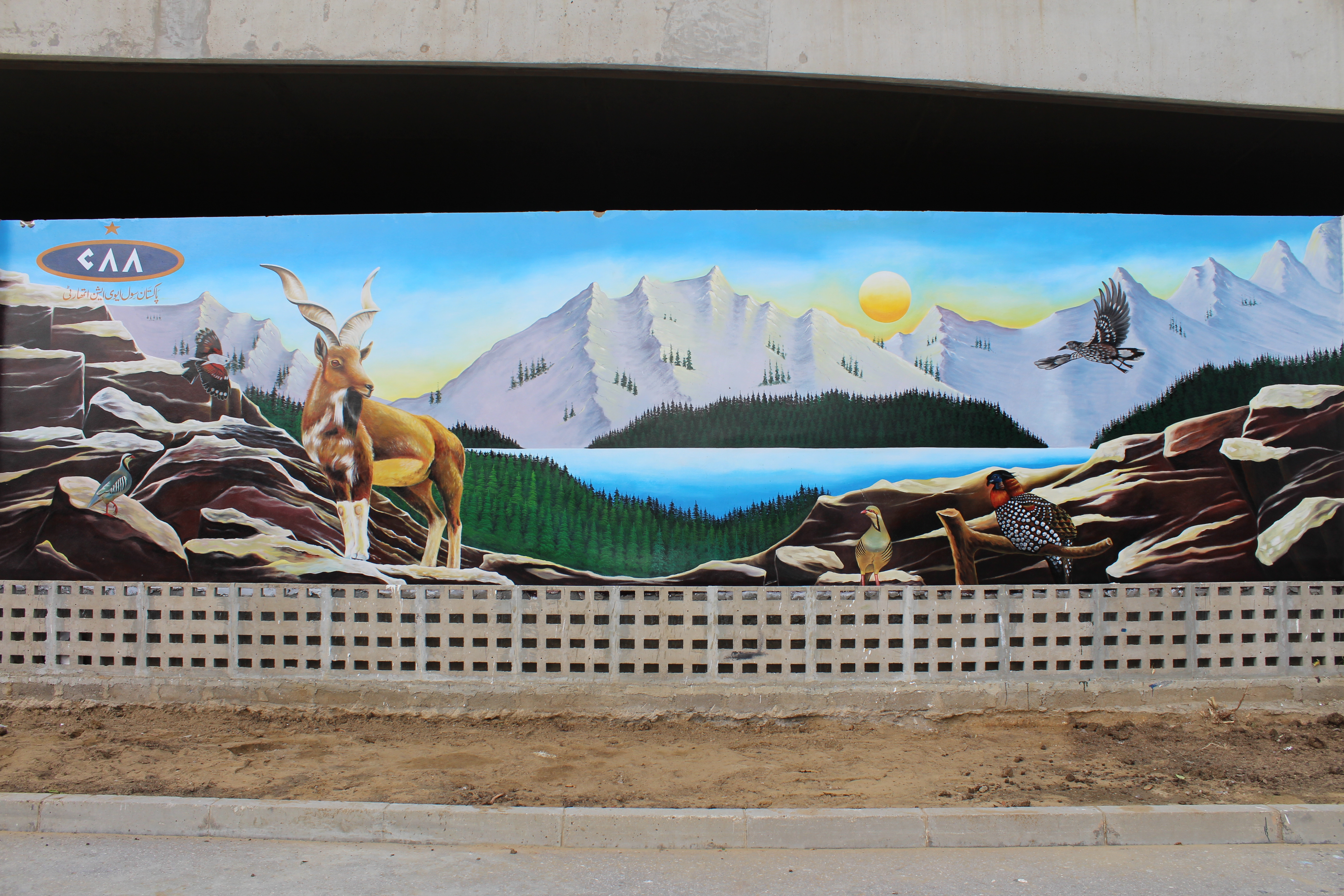 Italian artist Maurizio Boscheri exhibited his work at the Mohatta Palace Museum Gallery to help raise funds for WWF Pakistan and to increase awareness on the endangered species of the country. During Maurizio's stay in Karachi, he was interested in participating in the Walls of Peace project to help counter extremist propaganda written over the city's walls. As the artist is deeply interested in wildlife and preserving the natural habitat of a country, Maurizio created a composition with Pakistan's national animal the Markhor to be painted at the Jinnah International Airport in order to project a sense of pride and ownership within citizens and travellers. Maurizio collaborated with artist Phool Gee and his team of truck artists which lead to a lasting friendship between the duo. The composition focuses on the natural wildlife of Pakistan which is deeply ignored and unrecognized by many. Maurizio and Phool Gee's team tackled this twenty foot wide mural in just 2 weeks and worked continuously to accomplish the final product.  The project was supported and enabled by the Italian Counselate General Gianluca Rubagotti who had invited Maurizio and his curator to Pakistan and generously offered the mural as a gift to the Civil Aviation Authorities of Pakistan.
About the Artist:
Maurizio Boscheri was born in Mezzolombardo di Trento Italy and is a self-taught artist. A frequent traveller, he enjoys working with acrylics on canvas upon returning from one of his numerous avoyages.
Some of his works have been auctioned by Sotheby's in Lisbon, and his current works may be found in numerous private collections, institutions and museums in Italy and internationally. He lives in Rovereto, Trento – Italy, where he works in his studio. His passion for the tropics has never abandoned him, and whenever possible he spends long periods in Sri Lanka, in his art studio immersed in the lush greenery of the island.