Osama Rehman
Echoes of the Walls
Taaza Tareen 12, Artists' Residency Show 2020
VR Room, Osama Rehman, 2020
The quarantine has forced us into an inadvertent lockdown of fear and isolation. The hours I spent at home with myself, I was haunted by the insidious, slow and forbidding spread of the virus into my home. The patterns of water seepage on the walls, suddenly more pronounced with my hours of idleness and concentration, became metaphors for the sinister spread of the virus, creeping through homes and communities and acquiring shades of pain, grief and loss. The journey started with a few photos of the seepage patterns in the homes that I have lived and acquires abstracted emotive qualities as I paint them in my digital world.
The war with Covid-19 has brought me echoes of the big world wars, where morse code was used for coded messages. I reflect back to that time in history and use morse code to create the word 'HOME', making music that calls out in coded words to the security and safety of the home, creating an illusion of a sanctuary.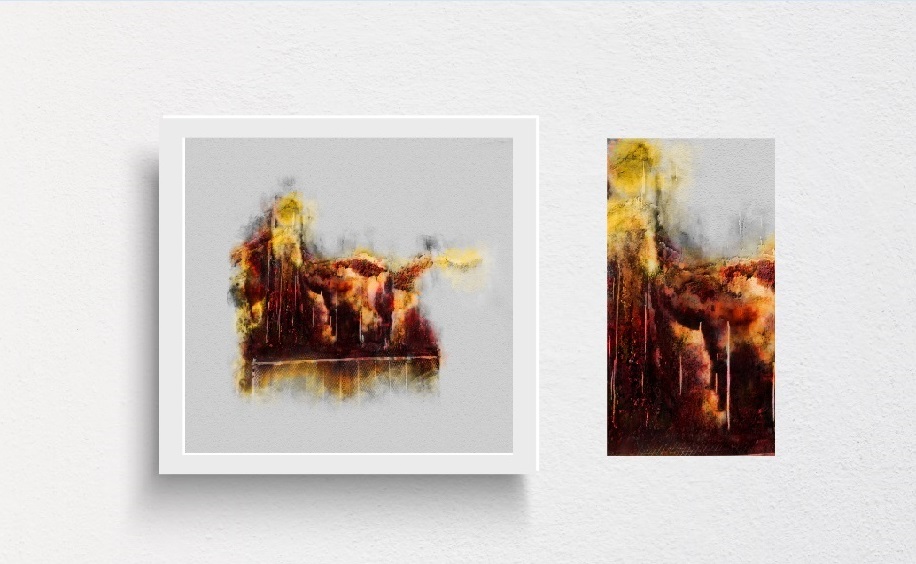 223423, Osama Rehman, 2020
Zhidi, Osama Rehman, 2020
01101101, Osama Rehman, 2020
Alarm, Osama Rehman, 2020
Subject V, Osama Rehman, 2020
Spread, Osama Rehman, 2020
About Osama:
Osama Rehman graduated from the Indus Valley School of Art and Architecture, in 2017 in Fine Arts, where he majored in Sculpture and New Media Art. Rehman has exhibited in Pakistan at galleries such as Koel Gallery, Karachi. He has been working as an animator, Rehman also works with a studio in Romania as a creative director. He uses his experience as a Motion Graphics Designer, where he communicates through animation and projection mapping. Rehman explores the perception of permanence with respect to home, in which he examines his life while connecting the dots of the past and present.