Rabia S. Akhtar
Echoes of the Walls
Taaza Tareen 12, Artists' Residency Show 2020
Art writing in its various forms, encapsulates a quest for truth. The imagery, ideas and history of the artworks are scrutinized, taken apart and expanded on through text in a variety of manners. Sometimes truth may be discovered through the telling of fictive, non-truths. With this belief, Rabia S. Akhtar attempts to seek meaning within the realm of surreal, abstract fiction. 
Despite the fanciful inventions and methods of distortion that fiction employs, pretence and imaginary occurrences may hold the capability to generate real effects, leaving behind a residue of inherent meaning. A new world of reference is secreted through the re-assemblage of narratives that allow the initial reality to be witnessed in different lights. Weaving relationships and trajectories between the visible and the imagined, fiction isn't bound by pragmatism. Therefore, it possesses the ability to evoke distinctive, spatial and temporal experiences, utilizing (or breaking away from) any form of stylistic or thematic convention.
Within her own practice, Akhtar composes fictional text in conjunction with her paintings, an intimate process that grants her the ability to further investigate the messages of her work. Fact and fiction are engaged in consistent action, with make-believe universes, actions and beings in disguise, performing, beckoning and signalling towards condensed notions of truth.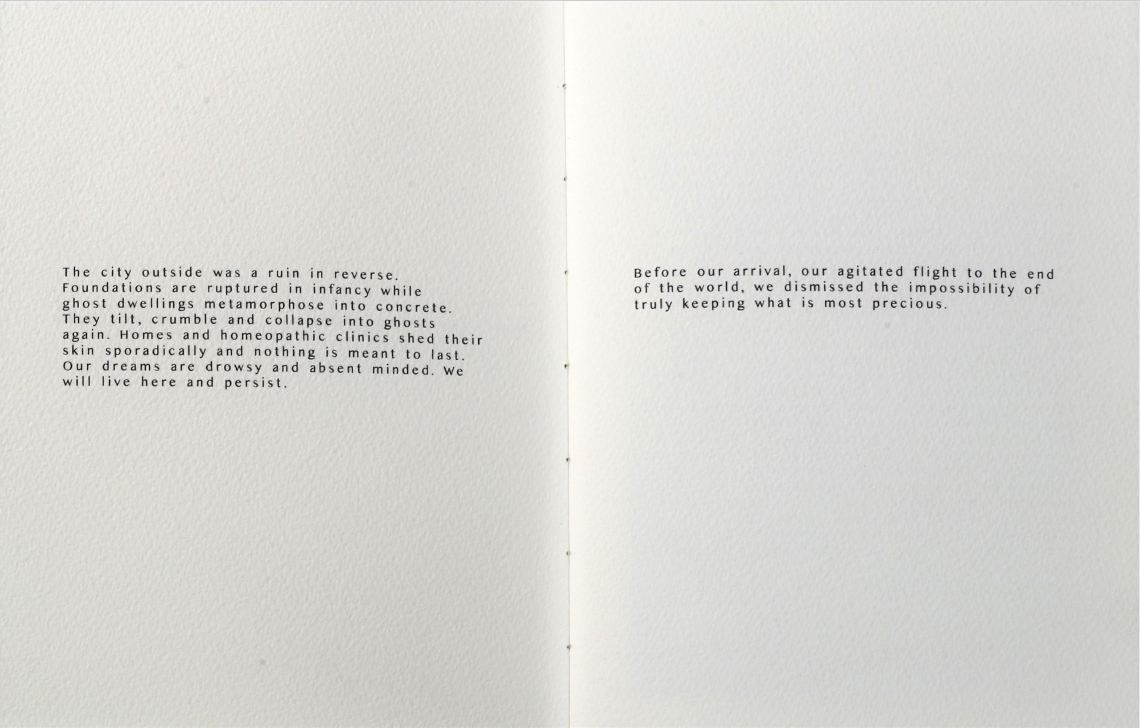 About Rabia:
Rabia S. Akhtar received her BFA from the Indus Valley School of Art and Architecture in 2015, majoring in traditional Miniature painting. Akhtar cross-examines the psychic, nostalgic conditions around human-animal relationships, where zoomorphic beings and otherworldly beasts negotiate within an uneasy, symbolic coexistence. Akhtar has showcased her work locally and internationally. Akhtar has also produced content for various platforms, including ArtNow Pakistan and the Karachi Biennale Trust.