Artist Facilitation & Event
May 2016
in collaboration with T2F, Arts Council England & British Council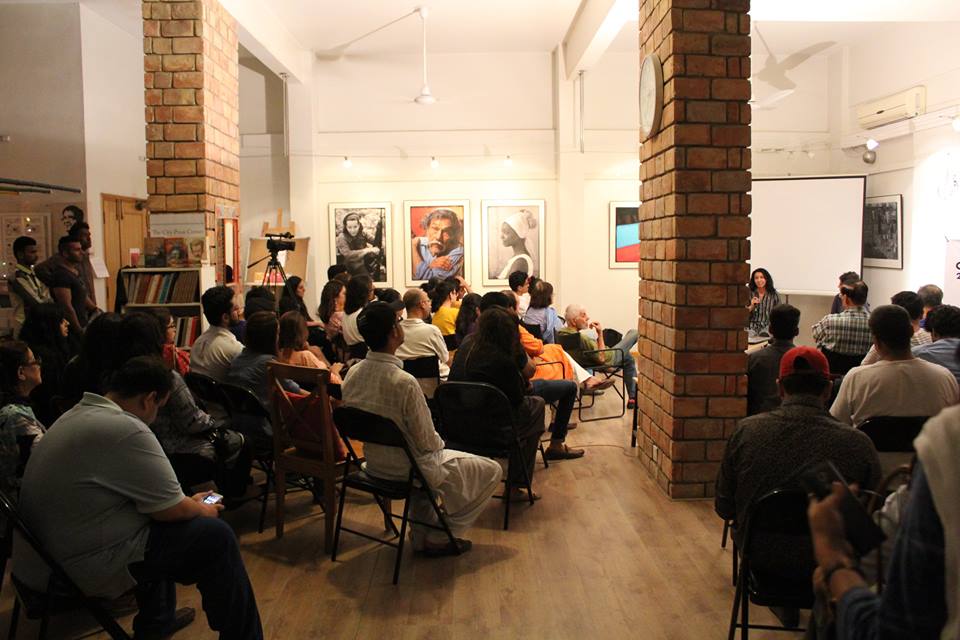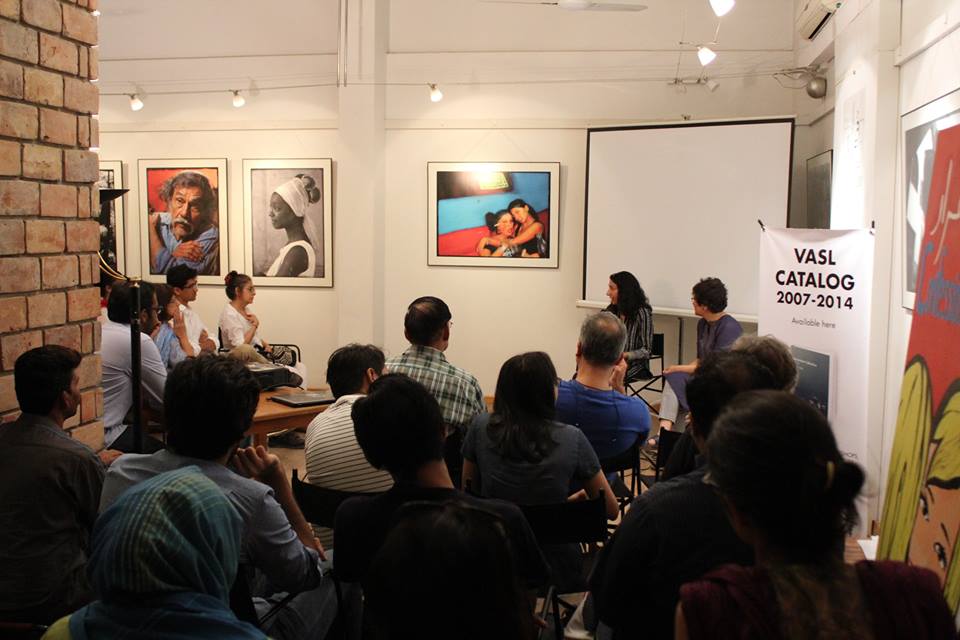 In the month of May, Vasl Artists' Collective hosted UK based filmmaker and artist Seemab Gul to facilitate her research in such as the Cantt Railway Station and Ibrahim Hyderi fishing village in order to connect her with local artists. In appreciation of her work, Vasl collaborated with T2F, Arts Council England, British Council, where they arranged for a screening of Gul's three films. These films were previously shown at the Geneva Contemporary Art Centre in early 2016 to project her work for the audience of Karachi. Gul discussed the process in making creating the three films, One Day in White chapel, Towards a Militant Conceptualism and The Student Revolutionary. Received with enthusiasm and praise, the screening at T2F was followed by a constructive Q&A session moderated by Vasl's coordinator, Naila Mahmood where Gul expressed her practice in general, the challenges she faced as a young filmmaker as well as her interests regarding her career.
About the artist:
Seemab Gul's films interweave documentary, fictional and performative elements to explore socio-political stories. Gul completed a BA in Fine Art at Surrey Institute of Art and Design in 2001. After doing a PACE course in Visual Anthropology at Goldsmiths, she completed a Masters in Filmmaking at the London Film School in 2010. She was a fellow at the National Film, TV School Clinic in 2013. Seemab Gul's 16 mm films and videos have been screened and exhibited at a fringe event of 55th Venice Art Biennale, Oberhausen Film Festival and other galleries and festivals internationally. Her works have been commissioned by
Arts Council England, CBA World View, The Founding Museum and the Moti Roti Foundation.