Silent Dinner
performance art by Honi Ryan
in collaboration with Goethe Institute-Pakistan
November 4, 2017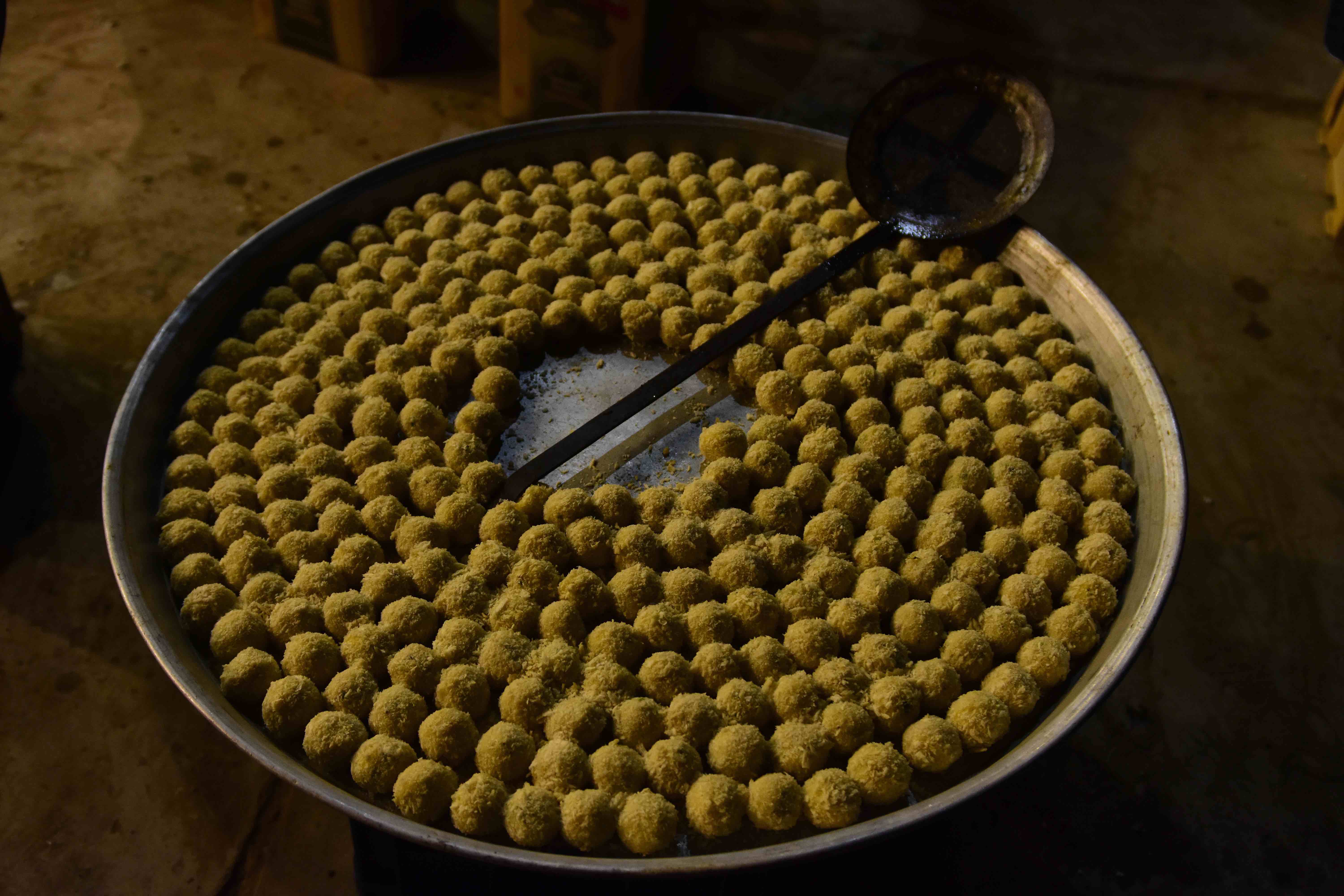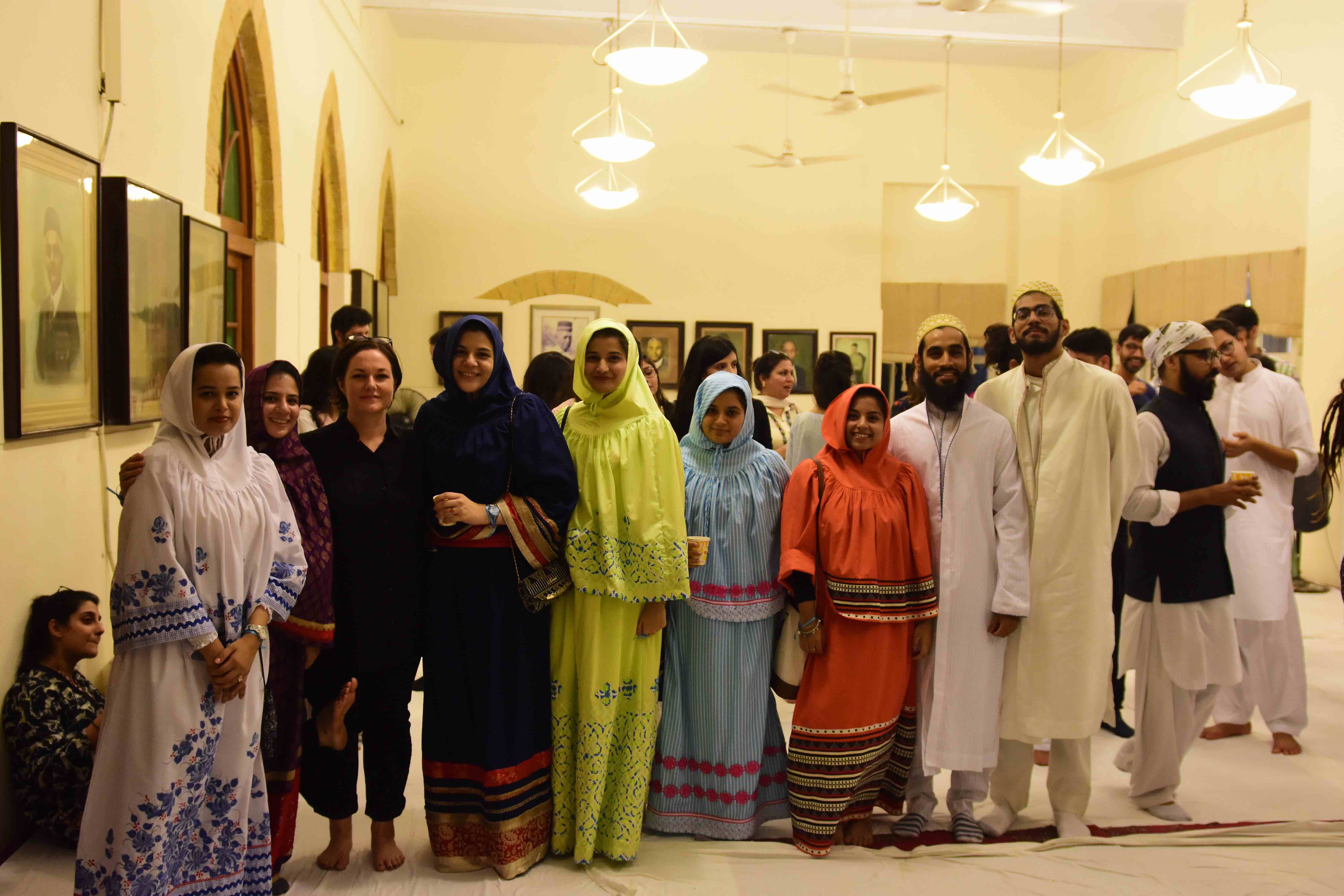 A Participatory Performance curated by Honi Ryan | A Project by Vasl Artists' Association and Goethe-Institut Pakistan, Part of the Karachi Biennale 2017 (KB17).
As an addition to the Karachi Biennale, performance artist Honi Ryan designed a, 'Silent Dinner', with inspiration taken from the Bohra tradition (where an entire Bohrafamily shares a meal from one platter) of eating from a thaal (platter). Having curated about 50 Silent Dinners across the world, Ryan wanted to utilise aspects of acommunity, as well as a way of sharing food that can be found in Karachi. Intrigued by the complex yet systematic way of dining from a thaal by the Bohras, a religious minority community in South Asia. Ryan researched upon the cuisine and attributes of consuming exclusive to the Bohra community.
Throughout her research on the Bohra community regarding their food, etiquettes and history in Karachi, Ryan was graciously assisted by ceramic artist, Nabahat Lotia and graphic designer/teacher Naheed Yahya. Both artists are members of the Bohra community in Karachi. The Silent Dinner included over 90 participants from various backgrounds, bringing together people from multiple careers and a wide age bracket through the shared passion of food.
During the duration of the dinner, all the participants were silent, including the Bohra servers who were bringing in each course for those seated around the thaal. All courses served were vegetarian friendly, keeping with the rules of the Silent Dinner in addition to encouraging participants to enjoy the meat-less food in multiple forms.
The guidelines for the Silent Dinner were:
a) No interactions
b) The use of technology was prohibited, which meant that cellphones hadbe put on silent.
c) Guests had to stay for at least 2 hours.