Return to Basics 
A Printmaking Workshop: fine line etching and aquatint
March 6 – March 17, 2017
conducted by Damon Kowarsky and Hyun Ju KIm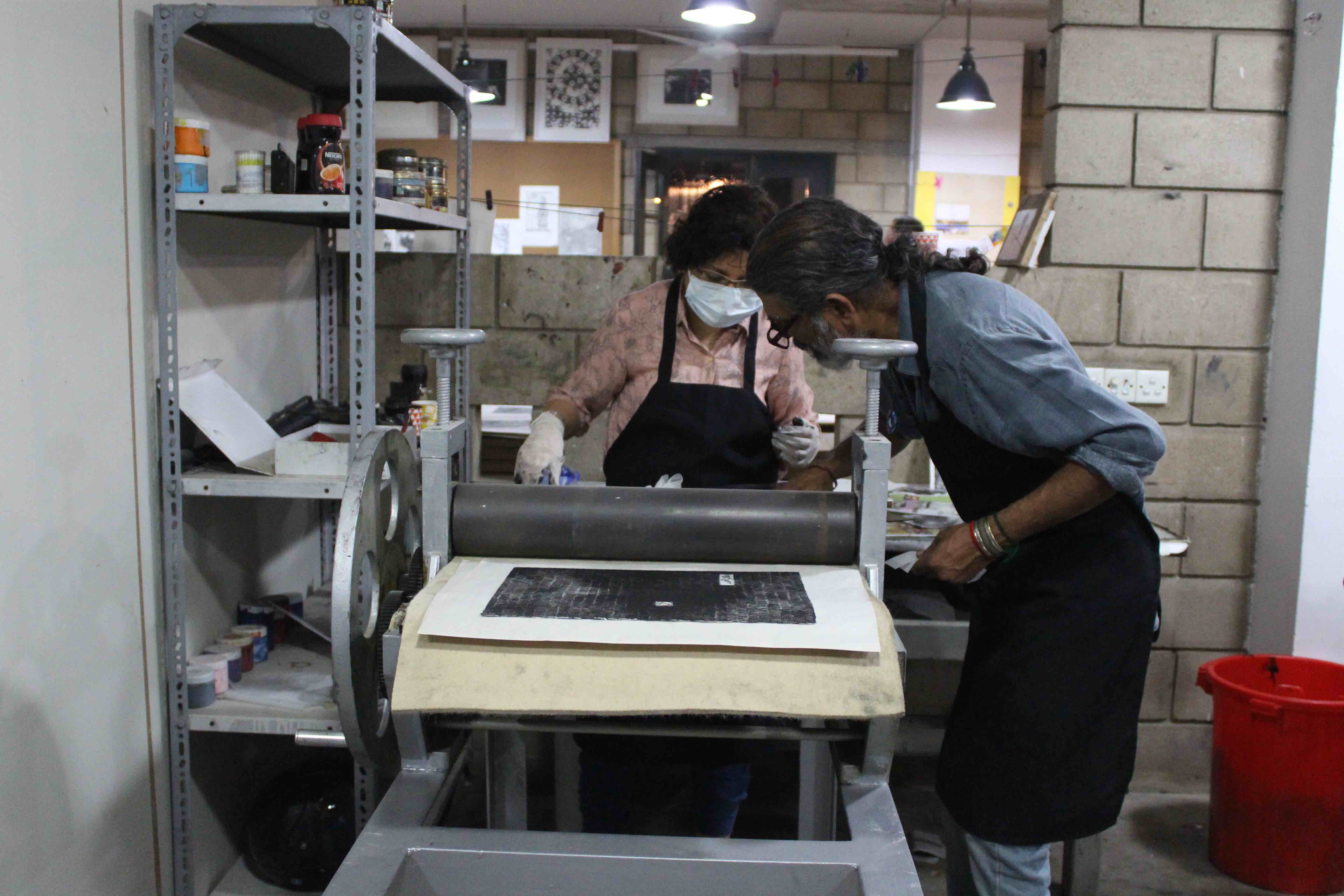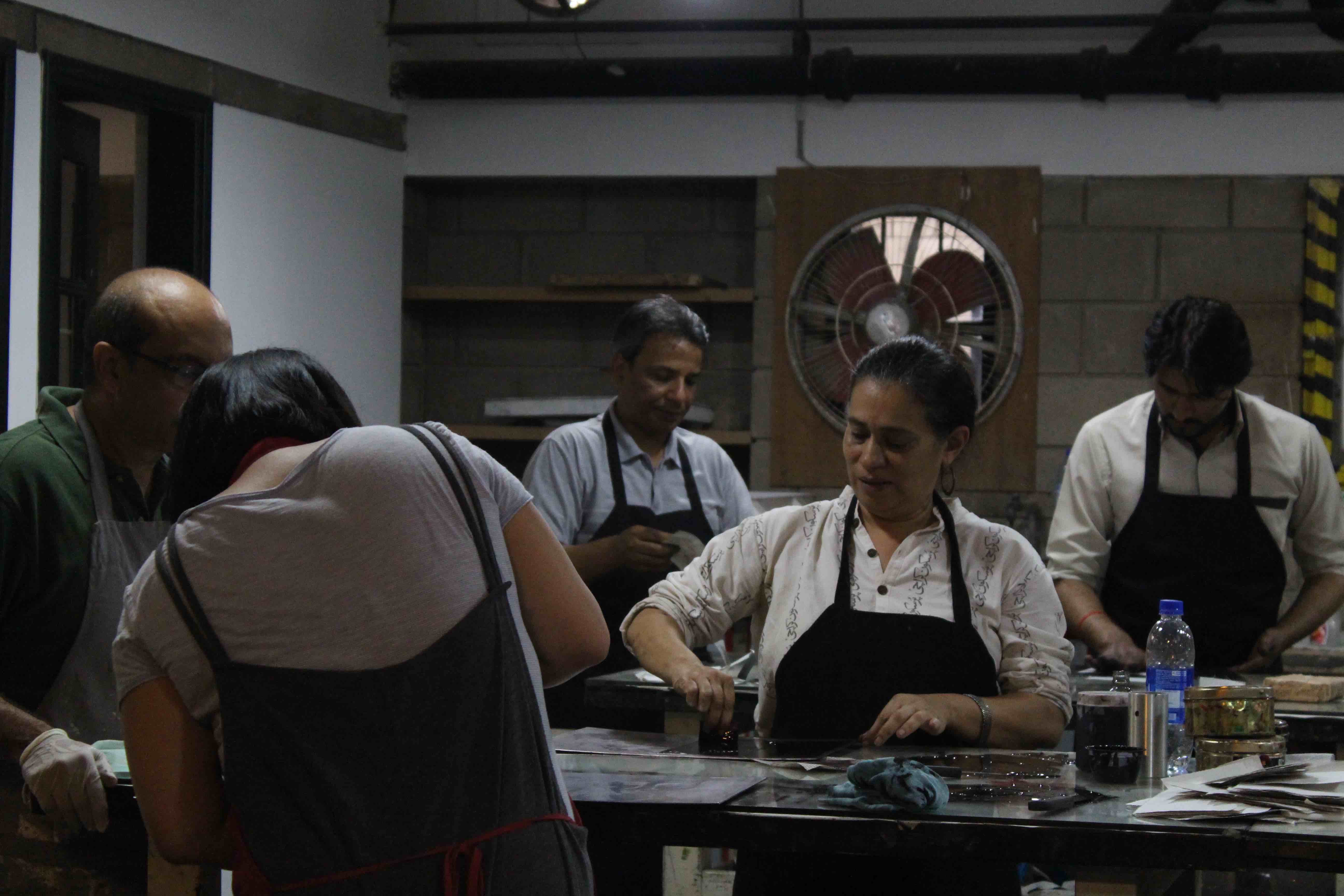 The Fine Print Box Portfolio Exhibition showcased prints made by 20 participating artists in the 'Return to Basics' workshop organised by the Vasl Artists' Association in collaboration with the Printmaking Studio at the Indus Valley School of Art and Architecture. Internationally recognized artists such as, Damon Kowarsky and Hyun Ju Kim alongside Nurayah Sheikh Nabi guided the participants for a duration of 2 weeks. The participants were both established artists of all ages, who were passionate and enthusiastic to learn. During this two-week workshop, the participants received demos on different techniques possible in the printmaking studio. They also received personalized assistance and feedback regarding their images. Each participant was required to make 25 editions of each print and all proceeds from the workshop were raised to help generate funds for the Printmaking Studio and Fine Art Department at the Indus Valley School of Art and Architecture.
Instructors
Damon Kowarsky, Australia.
Hyun Ju Kim, South Korea.
Coordinated and facilitated by Fine Art faculty Nurayah Sheikh Nabi (Karachi, Pakistan).
Participants of the workshop: Aamir Habib, Abdul Jabbar Gull, Ayesha Naveed, Aziza Ahmad, Damon Kowarsky, Emaan Mahmud, Farrukh Shahab, Hyun Ju Kim, Meher Afroz, Moeen Faruqi, Muzzumil Ruheel, Naila Mahmood, Natasha Malik, Noreen Ali, Nurayah Sheikh, Rabia Ali, Roohi Ahmed, Sara Mahmood, Seher Naveed, and Zara Asghar.