Jaanch Partaal | Pehle Parkhiye Phir Deejiye
in collaboration with Azme Naujawan
June 1 – July 31, 2018
conducted by Halima Sadia & Anosha Zia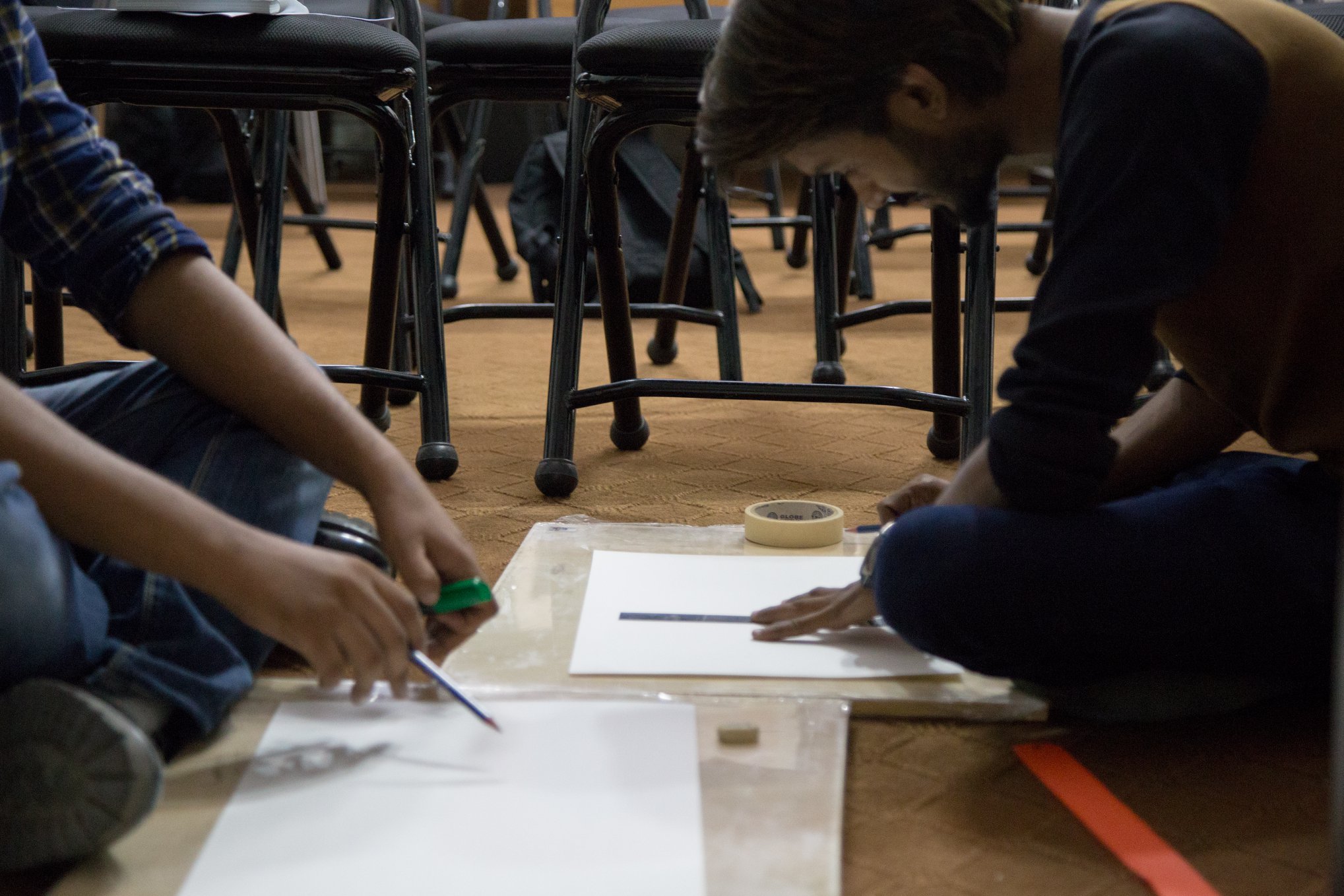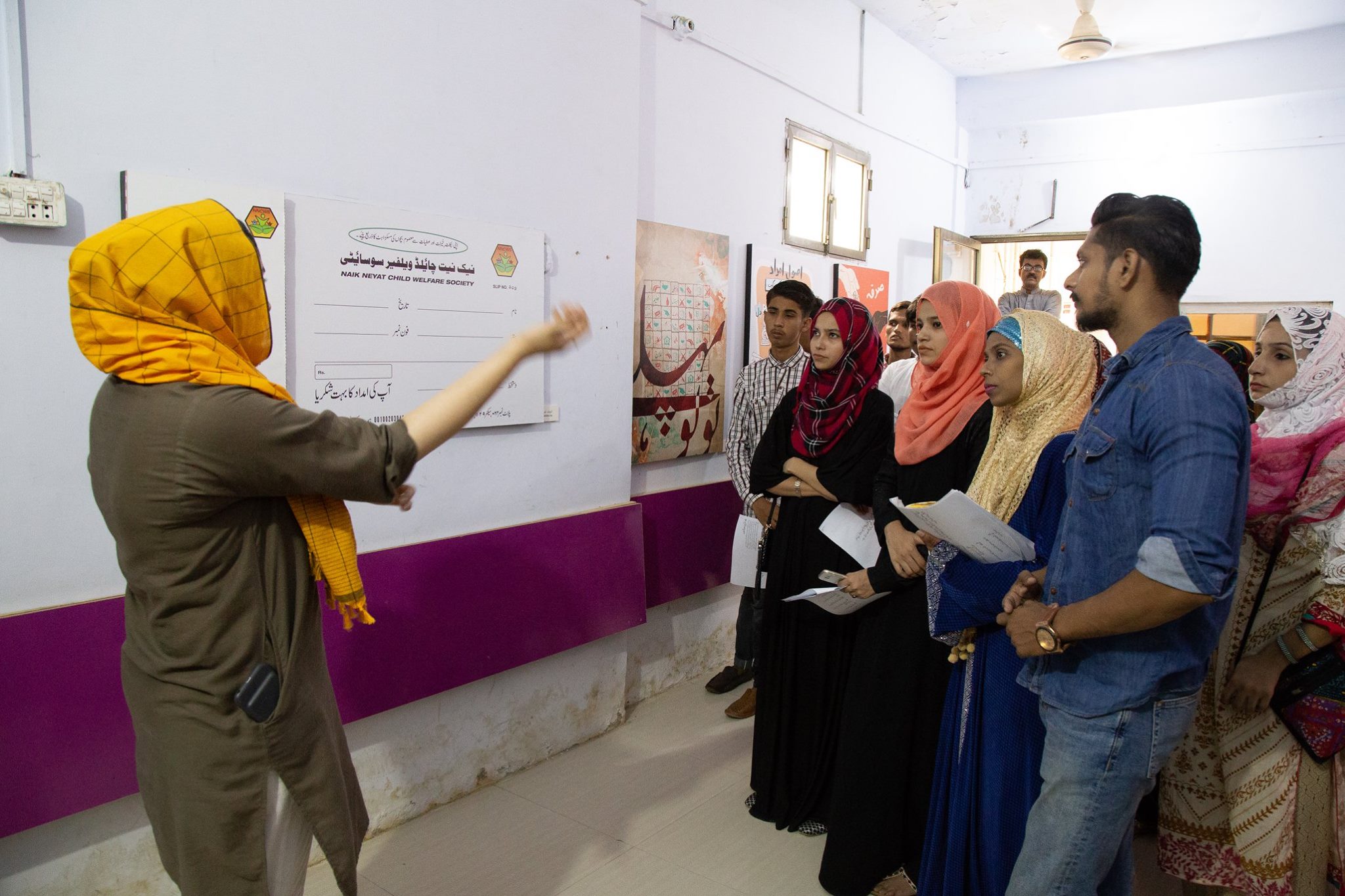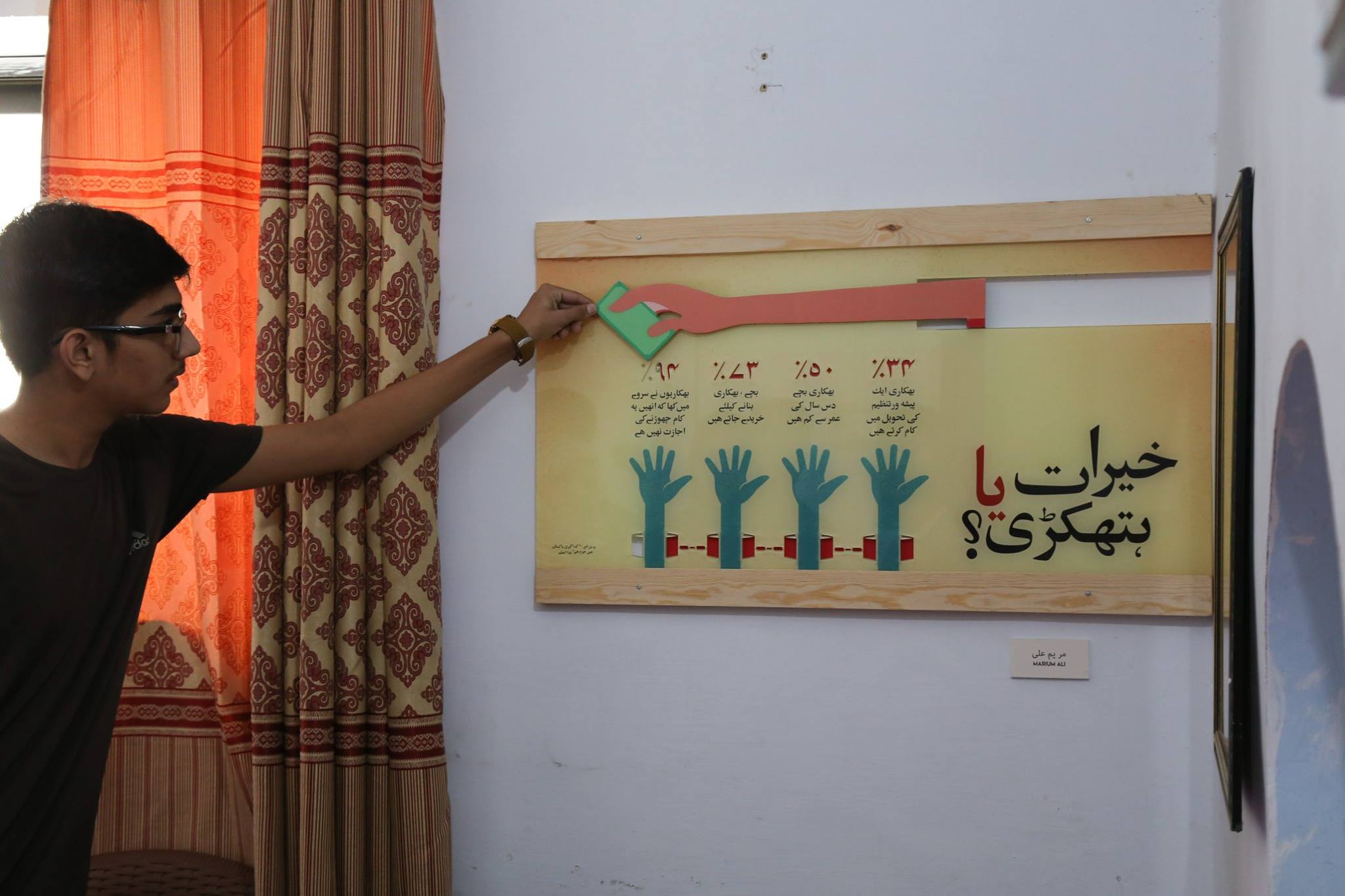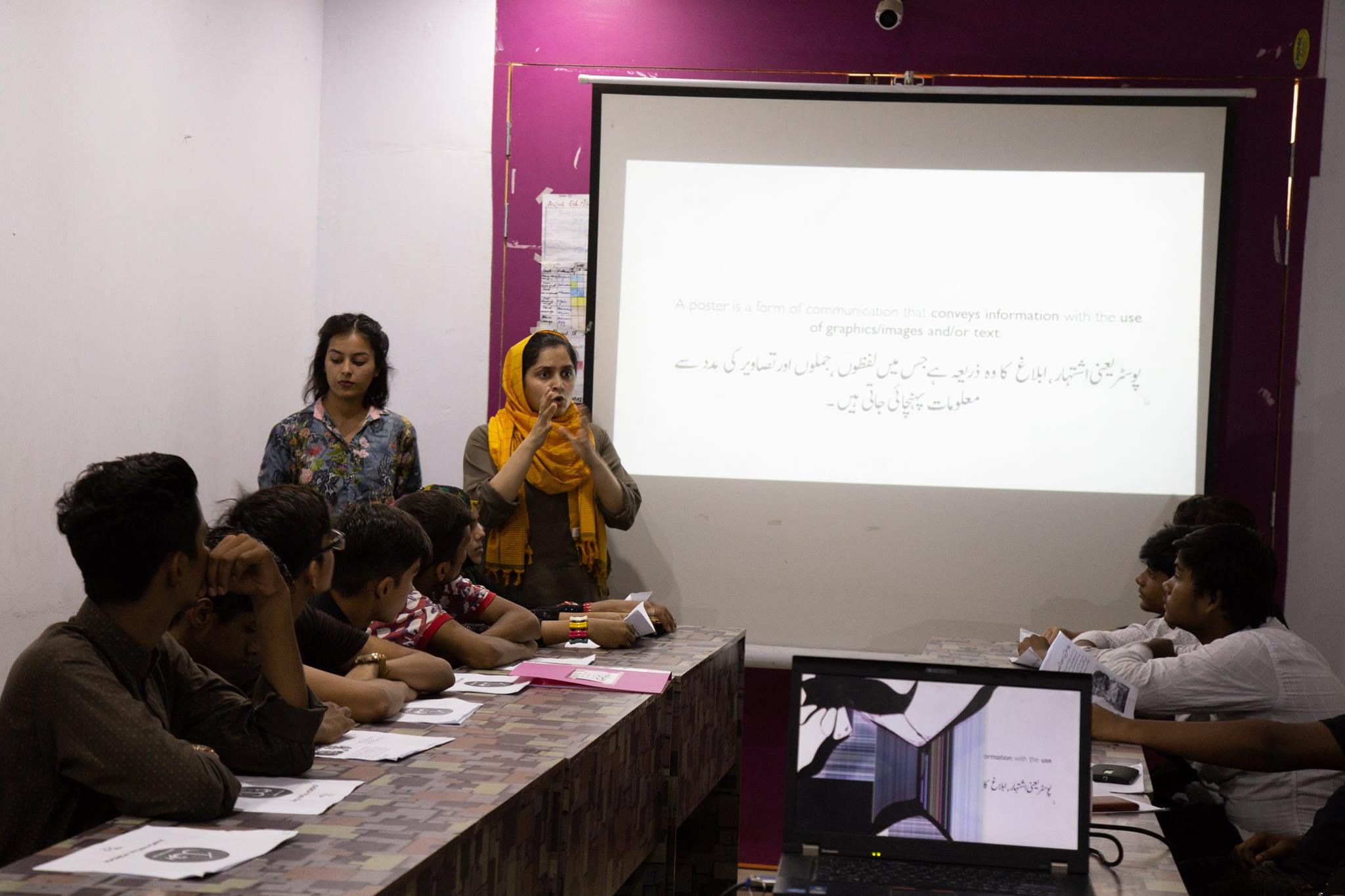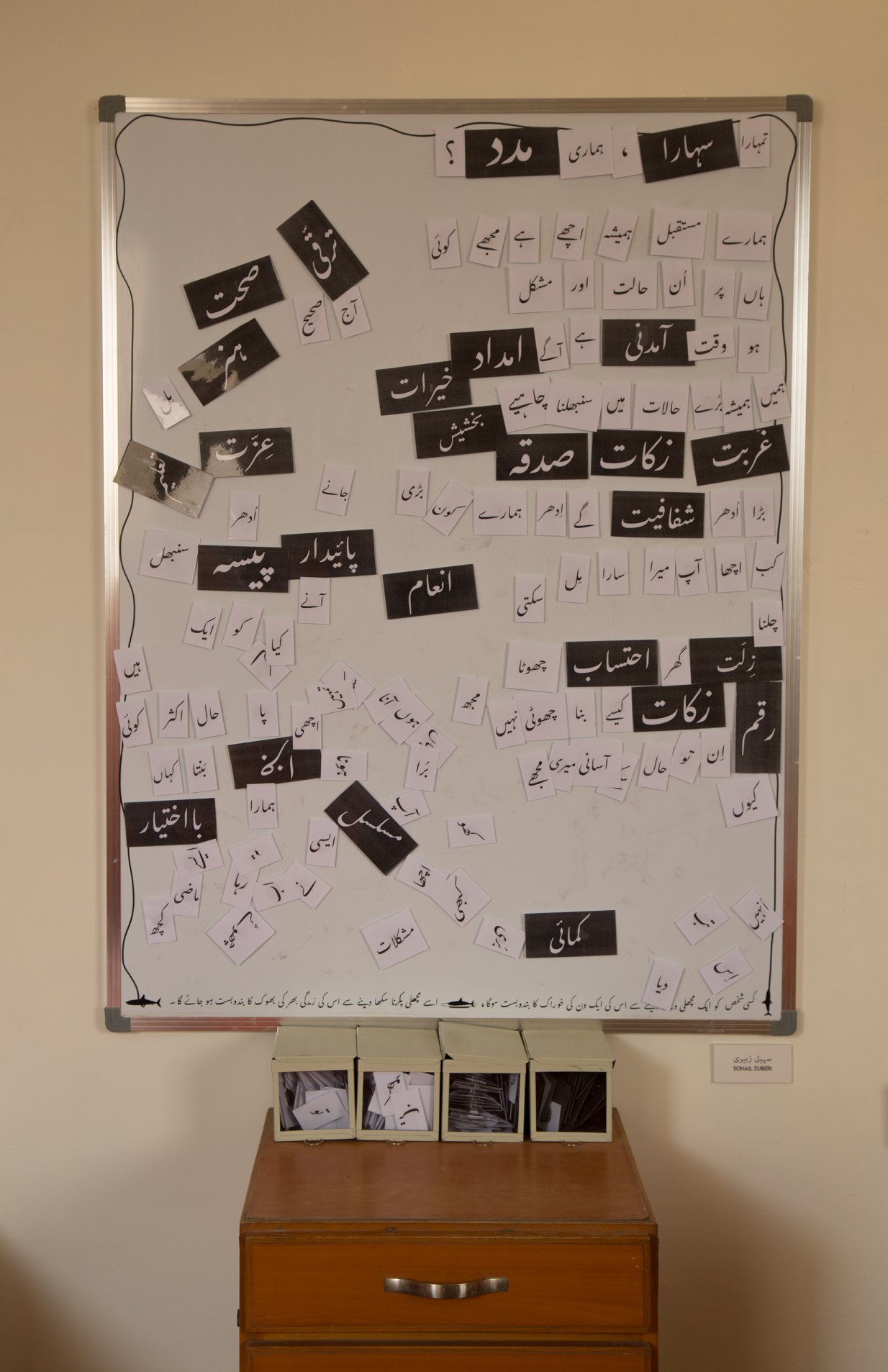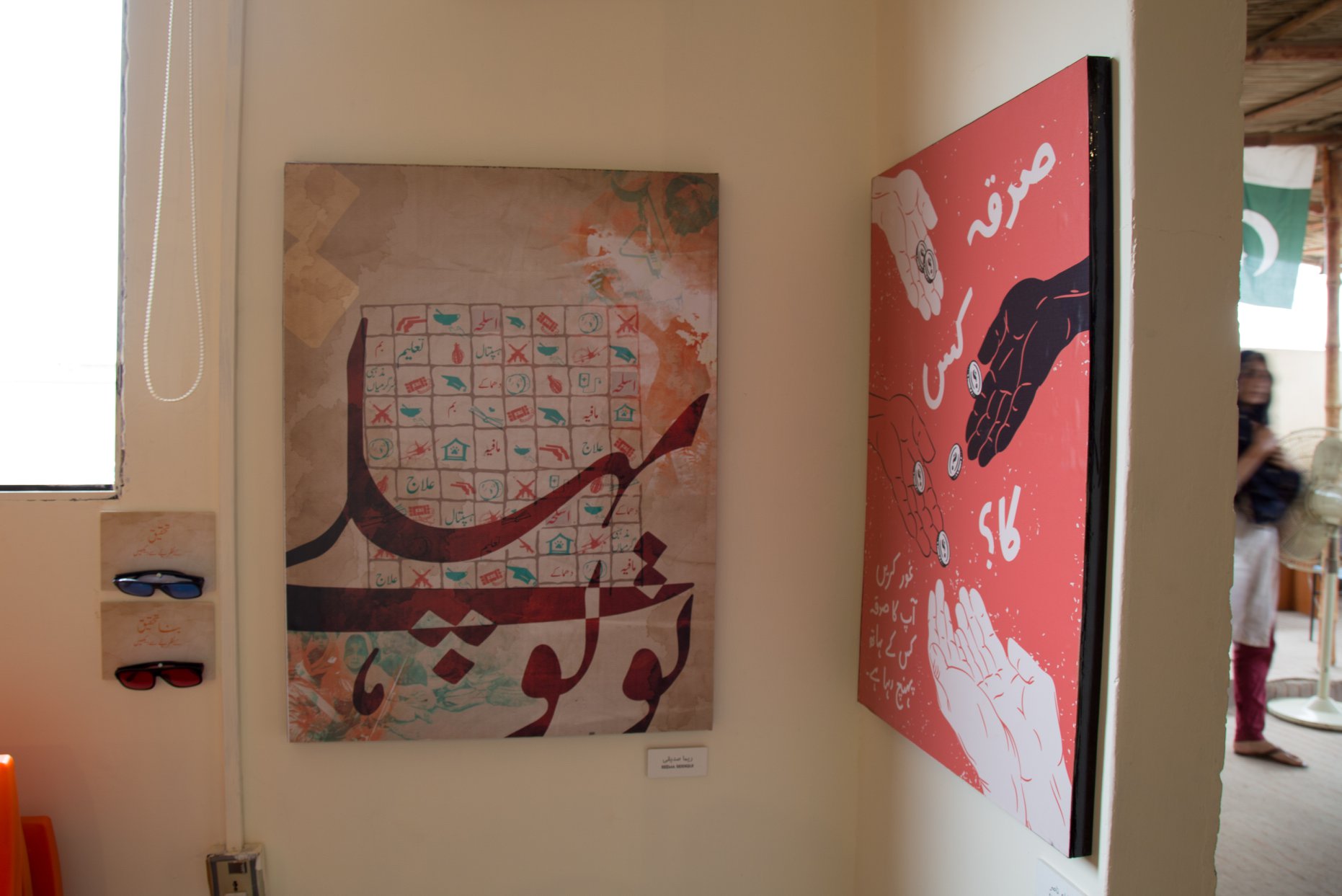 The Jaanch Partaal | Pehle Parkhiye Phir Deejiye, a poster making workshop is the extension of the exhibition, aiming to teach local communities how to design a poster to advocate for a particular cause. As the premise of developing visuals for the Jaanch Partaal campaign was based on 16 designers interpreting the issue of 'Safe Charity' in their own creative ways, Vasl designed this series of workshops to propel this idea forward, encouraging multiple approaches of advocating for a cause. These workshops are focused on encouraging participants to think about an issue which they would like to generate awareness on. Vasl Artists' Association conducted the workshop/exhibition at six different community centers in Karachi including, Chakra Goth, Ibrahim Hyderi, Lyari, Mauripur, Sachal Goth and Sakhi Hassan which was attended by young girls and boys from the neighborhood of these community centers. To begin the workshop, the participants were taken around the Jaanch Partaal poster exhibition and introduced to the various poster designs through an interactive Q&A session. Vasl garnered feedback from the participants of what they thought about each poster and how they perceived its' imagery and message. This was then followed by a presentation about the functionality of posters as visual communication by showing examples of local and international posters. The presentation also included an introduction to design principles which are utilized when making a poster. These lessons enabled participants to manually create their own poster, around the topic 'What is one thing that they would like to change in their neighborhood?'. The topic itself prompted an interactive session on problems the participants faced daily and how they would like to address possible solutions through art and creativity. Participants then spent the rest of their time during the workshop making their own posters resulting in a final discussion among each other, critiquing their posters.
Participating artists and designers:
Anosha Zia, Aziza Ahmad, Hasan Habib, Marium Ali, Minhal Rana, Muniba Rasheed and Saad Khurshid, Rahada Tajwar, Reema Siddiqui, Rijah Chhapra, Sana Nasir, Shanzay Sabzwari, Shehzil Malik, Sohail Zuberi, Zehra Hasan & Zehra Nawab.