Vasl Artists' Association launched the second chapter of the museum project, 'Museum of Blue', a year-long museum-based experiment, where we invited artists to respond to the word "Blue".
In different Asian regions of the Global South (and beyond) – blue is deeply and vastly intertwined in many histories, presents and futures. Whether it be symbolic or related to tactile objects or substances, an indication of painful or joyful histories, it is complex and ever present. It swims in our pasts, our present and art forms; sung, spoken, seen, written, remembered and felt. It is a predominant element, both tangible and intangible. It surges, unfurls, billows and expands within and around us. Like all colours, it defies any categorisation as solely a colour.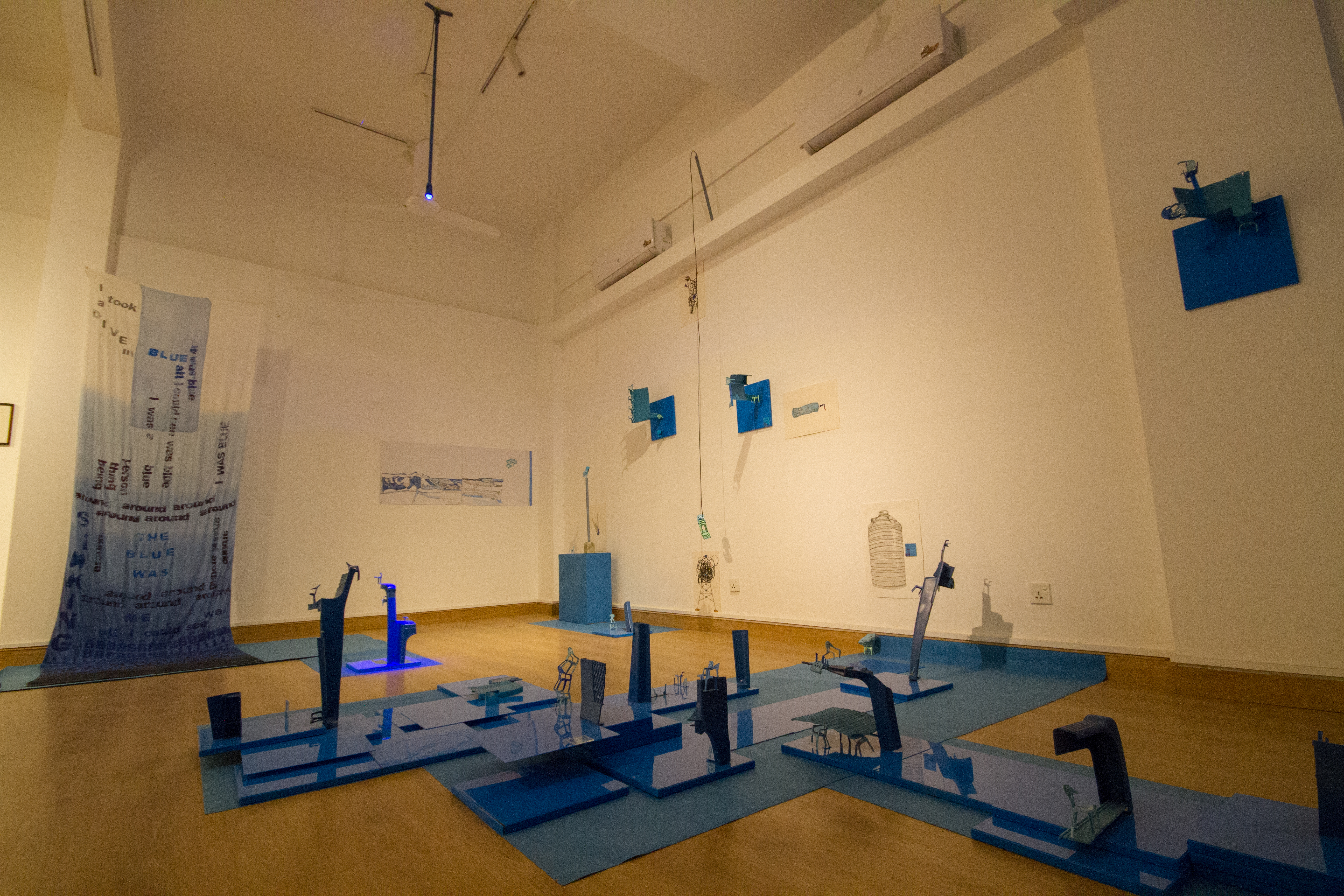 Aleena Akbar Khan
I am interested in studying a multitude of experiences. The body of work for this project plays with different translations of shared experiences of "Blue". Using tools such as neutral networks and data collection, that use a collective intelligence, I deduce different interpretation(s), of universal objects, or experiences.
These gathered interpretations are translated into tangible forms, using material gathered from my immediate surroundings. My work illustrates what happens when information travels in circles. I am also interested in the process of translation that opens up new vocabularies when things are shifted between the virtual and physical spaces.
About Aleena:
Aleena Akbar Khan born in 1999, Aleena is a visual artist based in Rawalpindi, Pakistan. She graduated with distinction from the National College of Arts, Rawalpindi in 2022. Her work takes form of drawing, installation and publication. In her practice, she is interested in studying a multitude of experiences.
Aleena was previously a remote artist in residence at the Digital Arts Studios, Belfast, UK.She has been a part of various national and international group shows since 2018.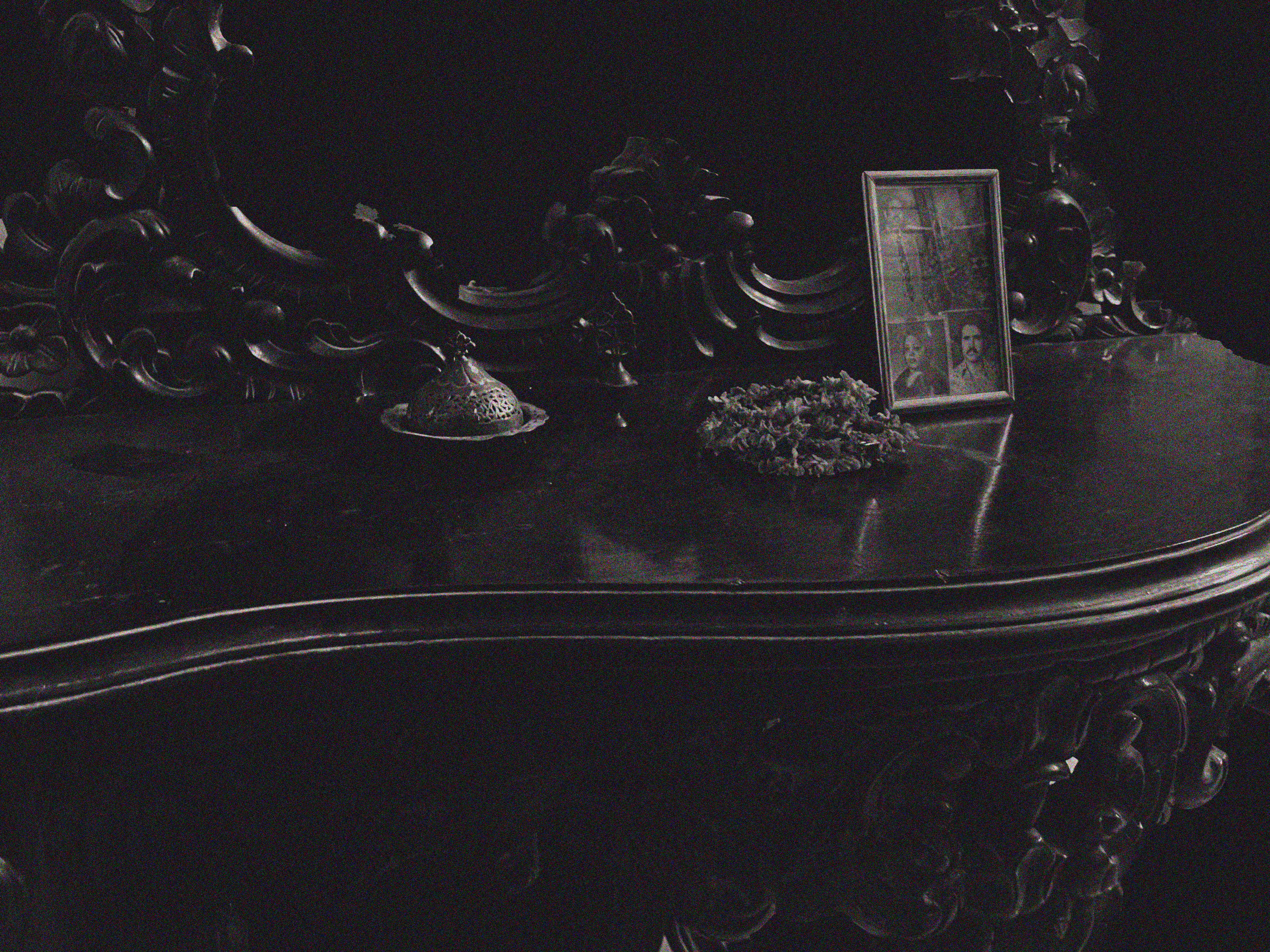 Ariba Akhlaque
The death of a parent shatters you but at the same time, it makes you stronger. To keep our relationship intact with the people we have lost, we tend to cling to things, spaces, their origin, and their objects also serve to define the everyday lives of which they were a part. This state of bereavement is communicated through personal belongings that hold deep meaning and significance. Such objects elicit deliberate or involuntary memories of a place, a culture, a relationship, or events of the past. While it depicts memories of places that once had laughter echoing it also holds memories of cries and last goodbyes. 
This body of work celebrates cherished memories and lost moments evoked by things and spaces from the past. Belongings of a loved one, a dried rose, motia phool, or a gajra, and the broken tiles have also been an essential element of the work; they have a unique sense of storytelling, depicting how time elapsed but the emotional connotations attached to some objects and spaces remain forever. In essence, my work is about personal loss, grief, and time which I have attempted to show by documenting objects in different ways which resonate with the language of nostalgia.
About Ariba:
b. 1994
Ariba is a multidisciplinary artist based in Karachi, Pakistan. She graduated from Indus Valley School of Art and Architecture with a Bachelor's in Fine Art and majored in printmaking and new media art. Her technique is traditional and digital based respectively. She has exhibited her work in multiple group shows such at the Koel Gallery, Full Circle Gallery in 2022, and most recently at the Haam Gallery in Lahore.
The concept behind her work is about her personal grief, loss, and time. The state of bereavement is communicated through her art pieces. The main medium of the practice involves cyanotype and scenography.